Careers at Everett King
Everybody counts
Professional Development
We provide excellent on the job training and a real commitment to professional development.
Collaboration
Our people are our greatest asset.  Innovative thinking, participation and teamwork to deliver for our business and clients. 
Quality Driven
A strong company culture that promotes quality is at the heart of all we do and creates a healthy work environment for all.
Developing your potential
Developing and working with the very best people is a priority at Everett King. We recruit based on potential and look for people who are as enthusiastic and ambitious as we are.
We believe in and support continued learning and development for the team – it's just what we do. Equal opportunities for all, a positive and engaging workplace for everyone and an opportunity to contribute helps us deliver a great service for clients.
Values are at the core of who we are and these values help shape the culture of our business, how we interact with each other and with clients. Clients expect us to be professional, qualified, enthusiastic and motivated to help them with all their accounting needs. We offer broad experience across multiple industries with an opportunity to truly make a difference.
We value each other as individuals and we work together to achieve our personal and professional ambitions.
If you have got what it takes and are ready to bring your skills and experience to our business in return we offer a great place to work, a collaborative and supportive team, a range of attractive benefits and most importantly fantastic clients to work with.
Current Vacancies
Are you looking for an exciting opportunity to advance your career? Choosing the right place to work is an important decision. Check out our current vacancies and see if that role is with Everett King. If we're not currently recruiting for the right role for you, please register your interest and contact us today.  Please apply below.
Bookkeeper / Payroll Administrator
We are seeking an experienced bookkeeper/payroll administrator to join our team in central Bristol. This is a role with an ambitious practice that will provide development opportunities through training and career progression.
The successful candidate will become part of an experienced and successful team and will receive a competitive salary (dependent on experience) and an additional 5% bonus potential is available. Contribution towards local car parking is also available.
Candidates must be qualified in Sage Line 50 and Payroll and have 5+ years' experience as a bookkeeper/payroll administrator.
Interested in building a career with Everett King? We'd love to hear from you.
Contact us today and register your CV.
About us
Meet the Everett King team
We are a dedicated team that is focused on delivering the best accountancy services to clients to suit their needs.  Friendly, approachable with experience covering all aspects of accountancy, taxation, business consultancy, stocks and valuations talk to us today to find out how we can support your business.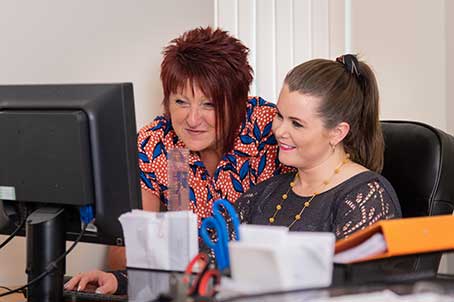 News straight to your inbox
Keeing you up to date with the most recent industry and company news.
At Everett King we work with individuals and businesses across a range of industries. Find out more about some of the clients we work with, what we do for them and how we've been able to support them.