Our Sectors
Delivering accounting solutions across a wide range of sectors
Expertise
Extensive knowledge of the sectors we operate in bringing added value to your business.
Communicative
We understand the sector and speak your language in a jargon free and straight talking way.
Innovative
By understanding your industry sector we will offer tangible solutions to enable your business to thrive.
Everett King has developed a number of industry sector specialisms to complement our wider accounting solutions for our clients.
Different sectors have different needs and as your business grows and needs to respond to compliance demands, regulatory requirements and industry guidelines our expertise can help you flourish.   We are committed to delivering added value for our clients and are constantly challenging ourselves to be more innovative and to keep updated with the latest industry trends and guidelines.
We regularly support our clients with a range of specific solutions pertinent to the sector in which they operate, on the issues that matter most to them e.g. maximising value, organising their structure in the most tax-efficient way, mergers, acquisitions or disposal valuations, business strategy, cost reduction programmes or sometimes just acting as a sounding board.
Our experienced team brings industry knowledge, a deep understanding of the challenges, risks and opportunities and will be there to help support your business, whatever sector you operate in.
Contact us today to arrange a free no-obligation consultation.
We understand the complex needs that the self-employed and businesses within the Fitness & Leisure sector face.  We specialise in accountancy and taxation services and fully understand the needs of this sector and how seasonal churn, tax returns and accounting can be quite different to most other businesses. If you are looking for a pro-active accountant who'll support you to make more profit and pay less tax then look no further.
Hospitality & Licensed Trade
We recognise that the success of your business depends on how effectively your stock is turned into cash and our process is geared towards ensuring we add value to your business performance and bottom line through the provision of liquor & food stocktaking and auditing with the benefit of hospitality consultancy services. Whatever size your business is in this sector let us help you maintain focus and improve yields and profits as well as certify the stock value for year-end accounts.
Manufacturing businesses across the UK face constant change, whether that's increased competition, innovation and technology advancements, cost reduction programmes or tighter squeeze on margins.  We provide sound accounting solutions to help our clients stay ahead of the competition.  We support manufacturing businesses right through their lifecycle guiding them through their financials to maximise and grow their business.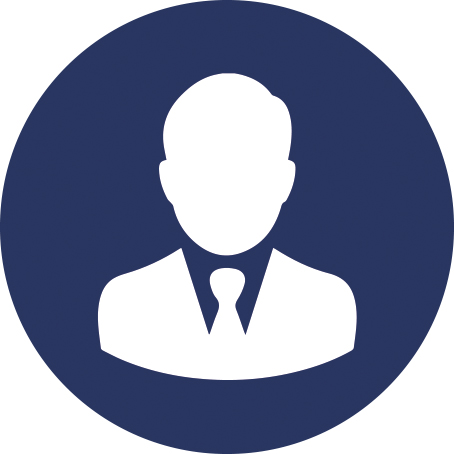 Whether you're an architect, surveyor, solicitor, independent financial adviser, auctioneer or doctor our dedicated team can help.  From a solo trader practice to partnership or limited company our portfolio extends to clients of all sizes across a range of professional service firms. Let us look after the financials leaving you free to focus on managing your business and providing advice and services to your clients.
Many retail businesses have been impacted by both Covid and BREXIT with falling sales, rising costs and tighter margins.  Whether you are an independent outlet or have a UK-wide presence our team can provide your business with industry-specific advice and insights to help your business continue to trade through these challenging times and thrive.   We will assess your business plans and financials, offer business support or restructuring/cost reduction advice and focus on improving your long-term profitability. If an exit strategy is required we have hands-on practical and theoretical experience, expert qualifications and business partner relationships to support you with this option. 
In a fast-paced and competitive sector technology and IT services businesses need to be agile and innovative to thrive.  We understand the industry challenges and have a suite of financial and business advisory services to help start-ups and scaling businesses, whether that's financing or capital raising, Research & Development tax reliefs or a structure for your business that maximises returns.
We offer specialist accountancy and tax services to tradespeople from bookkeeping and tax returns to allowable expenses and VAT claims.   If you are scaling your business, we can implement cloud accounting solutions offering you access to real-time financial recording and analysis.  Whether you are a sole trader or established business we can administer your payroll and auto-enrolment obligations and offer solid advice on how to structure your business to maximise tax efficiencies.   
We offer a range of solutions designed for transport, logistics, couriers, shipping and warehousing businesses.  With profit margins dependent on variable costs such as fuel, energy and haulage costs associated with moving goods our tailored advice provides tangible approaches to cost savings, efficiencies and ways to improve your day-to-day operations and to maximise and manage your financial health.
"Three words would I use to describe Everett King? Professional, Thorough, Accurate."
"Our business can be fast-paced and dynamic and we need an accountant that can react quickly. Their focus is always to deliver optimum results for our business."
Is your business challenged with complying to regulatory and compliance standards?
We work with clients, across multiple industry sectors, to ensure they remain compliant with the various regulatory requirements they need to meet. Our expert team provides a comprehensive range of accounting and financial reporting standards that ensures that the end beneficiary receives accurate, high-quality information ensuring peace of mind and confidence that they are in full compliance with all relevant regulations.
Businesses can make informed decisions when access to financial information is accurate, timely and tailored.
News straight to your inbox