Meet the Team
We put your business at the heart of everything
Professional
Ethical behaviour and integrity are at the core of all we do.  We take pride in our team and invest in them to ensure they are properly trained and have the necessary professional accreditations to support their personal development.
Personal Approach
Our service is tailored for each business we work with.  We will always take the time to get to know you and your business. We make ourselves available for you and you will always have a dedicated person looking after your account.
Committed
We commit to delivering the best solutions that will make a difference and improve the financials for clients. We also commit to supporting the well-being and development of the team. 
We are a growing team of experienced professionals with many years of experience working with clients across a range of industry sectors.
We pride ourselves on our customer service delivering an efficient, tailored service in a friendly and approachable manner. From manufacturing to licenced trade and hospitality to financial services, utilities, communications, construction, no matter what your sector is we have you covered.
We are down-to-earth, straight talking and always avoid any jargon. It's all about how we can support your business and we enjoy working together to deliver the best accounting service to clients.
What we believe differentiates Everett King is our people – a team of highly talented and skilled professionals who deliver the very best practical solutions for clients.
Meet some of the people behind our team.
David Everett
Partner/Director
David has been a qualified Chartered Certified Accountant (FCCA) for over 30 years and is vastly experienced in all areas of accounting, in particular year-end accounts, corporation tax, personal tax planning, tax risk and business structures.
Brian Phillips
Partner/Director
Brian qualified in 1990 in Business Studies HND/HNC and in 1995 became IAB certified.  With extensive industry experience Brian has overall responsibility for Client and Staff Services, including consultancy, advice and support for private individuals, sole traders, partnerships or limited companies.
William Hunt
Senior Accounts Manager
Will (BSc Hons Accounting) has over 7 years' experience working in practice providing a broad range of clients VAT, Bookkeeping, Year-end Accounts, Corporation Tax and Personal Tax services.
Dawn Lake
Stock Auditor & National BDM
Dawn's extensive industry expertise is providing expert liquor, food stocktaking and auditing services to the Licensed Trade and Hospitality sector including hospitality consultancy services.
Lucy March Bruton
PA to the Partners & Office Manager (Bristol)
Lucy, who holds a BA (Hons), is PA to the Directors/Partners and Office Manager for the Bristol office. She runs front of house reception, managing client records, dealing with office admin and company invoices and has a background in compliance, regulation and quality standards which is of huge benefit for both our clients and our business.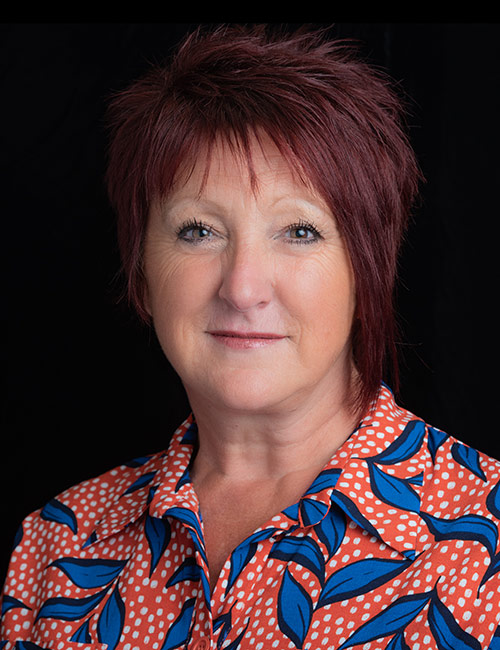 Heather Jordan
Office Manager (Wales) & Client/Staff Liaison Manager
As well as an AAT qualification Heather holds a Level 111 diploma in Payroll Management and has significant experience of delivering payroll, HR and auto enrolment of pensions services for clients of all sizes and sectors.
Dawid Podolak
Assistant Management Accountant
Dawid has over 5 years' experience working with businesses providing a broad range of clients with Management Accounting, VAT and Bookkeeping services to help them grow and be successful.
"It's great working with professional people all working as a team to provide clients with the services they need.  Our offices have a happy and calm working environment and we are all encouraged to continue learning and our professional development.  Contrary to popular opinion working in accountancy is not dull and grey and we have a lot of fun along the way."
"I consider myself lucky to be able to work with great people. Brian and David, who are both exceptionally hard working, really put themselves out for their clients, something which I uphold strongly.  We are a fantastic team, supportive of each other and what we do, whilst endeavouring to offer exceptional service to our clients."
"I enjoy the new challenges each day brings, working closely with clients, and our professional team at Everett King. I am fully encouraged to develop my professional skills and career goals.  Having empathic bosses is fantastic, as they recognise we work to the best of our ability in our specialised fields.
Working in an accounting practice brings a level of satisfaction – knowing you have helped a client to climb to their business success."
Learn More About our Services
Learn More About our Services
Interested in a career at Everett King?
Everybody Counts
If you are looking for that next step in your career, choosing the right place to work is an important decision.
At Everett King you'll find a collaborative, supportive team that holds the interests of both clients and colleagues at its heart. We promote continuous professional learning and development, As a member of our team you will engage with clients, assist in the delivery of all our services which will enable you to develop your technical and professional skills.
Interested in building a career with Everett King? We'd love to hear from you.
Contact us today and register your CV.