Stocktaking and Valuation Services
Flexibility
To make appointments work across timelines that suit you and your business priorities.
Specialist
Providing specialist services including business transfer stocktakes for vendors or purchasers (or both parties) with the ability to certify results.
Adding Value
Identifying inefficiencies internally and empowering your employees to generate the most revenue for your business.
Providing liquor and food stocktaking and auditing, with the benefit of hospitality consultancy services
We understand that the success of your business depends on how effectively your stock is turned into cash. Stock is a vulnerable asset – regular stocktaking allows you to see if there is a significant discrepancy between what you think you should have and what you actually have. It will identify and minimise your losses to maximise the return on investment.
Our process is geared towards ensuring we add value to your business performance and bottom line. Clients benefit from valuable advice and prompt results to enable timely remediation and action. Real-time data allows you to be proactive and responsive to the current needs of your business. The aim is to help you maintain focus and improve yields and profits as well as certify the stock value for year-end accounts.
Recommendations can include:
Recalculating realistic gross profit sales margins for all your item for item products for sale.
Stocktakes to ensure full oversight on what stock you have in your business and when it's due to go out of date, with the frequency you require e.g. monthly, quarterly or annually.
Solutions to ensure you identify and avoid where stock loss might arise and help maximise profit to cash at the bank.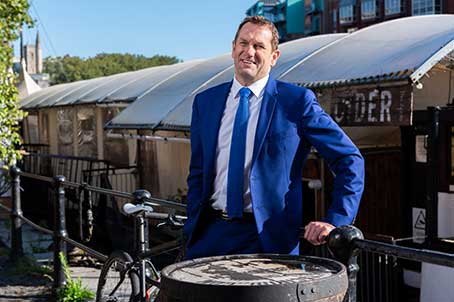 Stocktaking – the key to the success of your business
Step 1
Meet: Meet the business owner or manager to understand performance and current processes.
Step 2
Count: Detailed count across every stock item; measure how well a product is performing against others or identify any dead stock.
Step 3
Uncover: Identify any theft or losses and control issues within the business.
Step 4
Report: Process information to generate a detailed stock report.
Step 5
Present: Present detailed item for item results on product lines.
Step 6
Insights: Deliver value and recommendations on how to move your business forward and increase profits.
Working with Everett King
Qualified and experienced team in this sector for 20+ years.
Stocktakers with experience running and managing licensed premises.
Academic qualifications in the licensed trade and hospitality sector.
Flexibility to make appointments work across timelines that suit you.
Team motivation by identifying inefficiencies among staff and empowering them to generate the most revenue for your business.
Specialists in Business Transfer Stocktakes to work either solely for vendors/purchases or for both parties.
Immediate on-site reporting followed up by email advisories.
Ability to certify results in your business year-end accounts.
Service is fully backed up by our accountancy practice including compliance, regulation and standards.
Adding value to your business by minimising losses to maximise your profits.
"We have a strong relationship with the team who are always friendly and helpful.  Working with an accountant that can support my business and me personally with the range of services I need is fantastic – everything under the one roof with a team that is always willing to help."
Read all Client Stories
At Everett King we work with self-employed and SME businesses across a range of industries. Find out more about some of the clients we work with, what we do for them and how we've been able to support them.
Your Stocktaking & Valuations Expert Dawn Lake
Significant experience in the licensed and hospitality trade, qualified stocktaker and valuer.
Keeping you up to date with the most recent industry and company news.
Sign Up to Our Newsletter